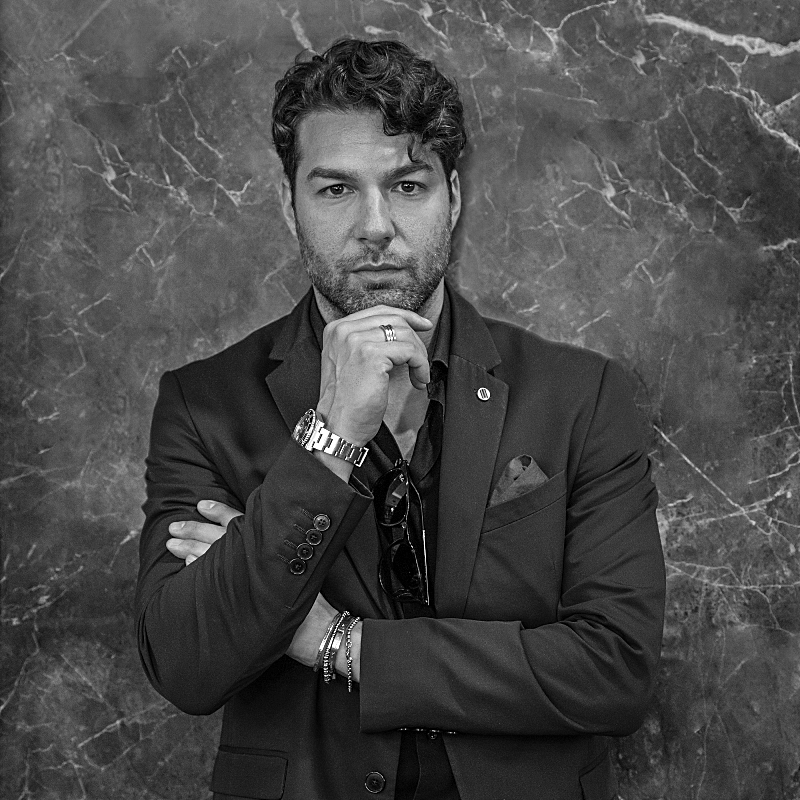 Good design must be visually powerful, intellectually elegant and, above all, timeless.
My work begins when Architecture meets nature. Since I was very young, I have always wanted to express my emotions through beauty, in all its declinations. I like to describe myself as a curious and unstoppable Interior Designer: I always look for new inspirations in everyday life elements. The reason why I connect Architecture and Nature in all my projects is that I consider it the first true expression of art.
In 2016 I founded Localiarreda: nowadays one of the most important companies for Ho.Re.Ca. and Retail renovations in Rome. From the very first idea to the decoration of the space: Localiarreda's crew provides the client with the best creative proposals for a tailor-made project including interior design, architecture, branding, food & beverage consultancy, photography services and much more. My team is made up of dynamic and versatile architects and designers, and I can count on a network of certified suppliers that allow me to offer a 360° high-level service.
My aim is to interpret the desire of clients to generate an aesthetic and aspirational solution that always seeks to increase the value of the space. Whether big or small project, every space is designed with care and creativity, always giving originality and character to each location. The design philosophy is to create trendy interiors, exceeding clients' expectations and enhancing consumers' experiences. Good design must be visually powerful, intellectually elegant and, above all, timeless.
TAVERNACINQUEIn the heart of Monte Mario, an exclusive Roman district, Localiarreda has designed Tavernacinque, open from breakfast to dinner. This place is characterized by a contemporary industrial style with vintage touches expressed by tiles. The mix of wood and...
leggi tutto
06.2410392
www.localiarreda.it
Sede Roma: Via Filippo Smaldone 73/75 – 00171
Sede Milano: Viale Cassala 46 – 20143