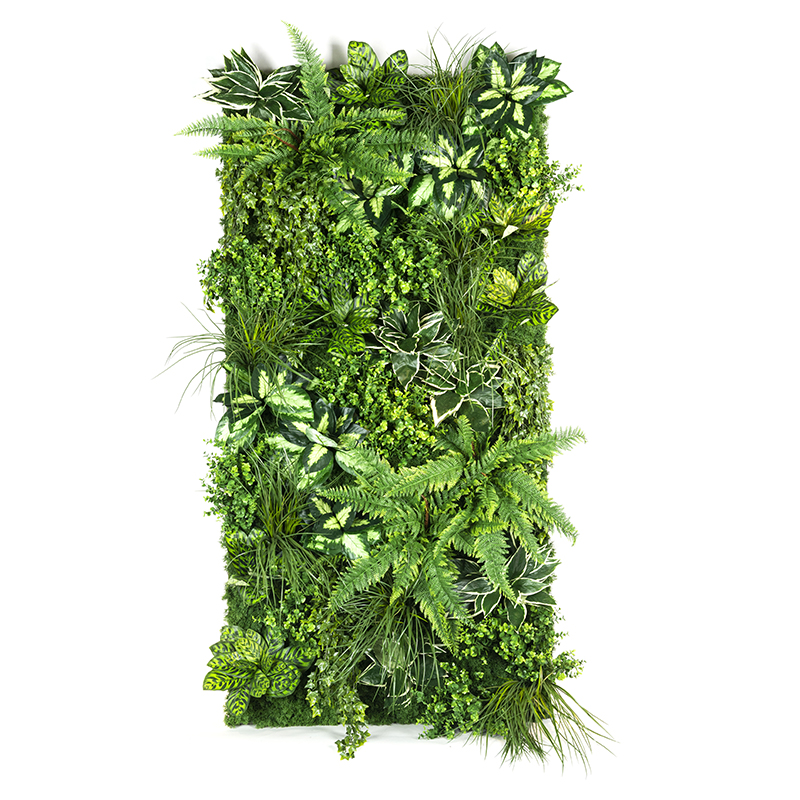 The opportunity to have a unique and enviable vertical garden is now given!
Vertical Garden is the answer for those who want to save time, money, health and for those who want to save the environment.
• Closure of irrigation systems, thus saving water.
• No maintenance, no need to cut, clean, fertilize.
• Resistent to UV rays, rain and to high/low temperature
• On request, through a specific treatment, it is possible to make the vertical garden fire resistant.
*indoor/outdoor use
Polyester flowers, leaves and plants, osb panels
modular panel cm 100 x 100