PHILIPPE STARCK FOR DURAVIT: A WHITE TULIP IS BORN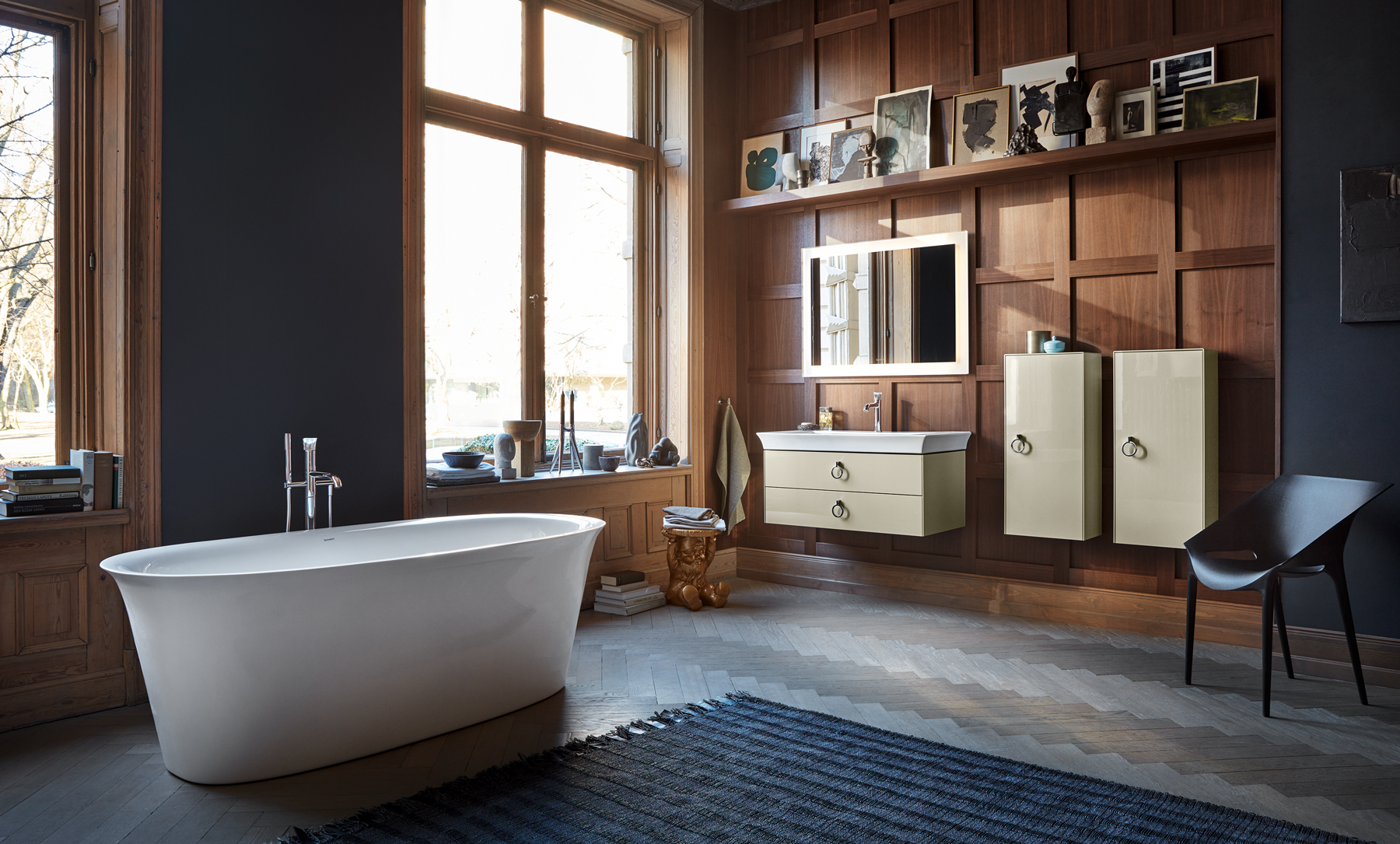 Duravit White Tulip is the first full bathroom ceramics collection created entirely by Philippe Starck. From bathtub, washbasins and furniture, toilets and bidets, to connected mirrors and a complete collection of faucets, the delicate and elegant form of all components within the series echoes the organic silhouette of a tulip in bloom, exuding an sculptural and affectionate character. Expressive and timeless design combined with first-class workmanship and cutting-edge technologies to satisfy the highest standards.
«My collaboration with Duravit always naturally leaned towards minimal and timeless designs. Yet I realized that this perfection was perhaps missing a parameter, a feeling of positive nostalgia – explain Starck – Instead of creating absolute timeless pieces, I wanted to place the White Tulip collection more into human time; it could either be an ancient collection which would have been modern at the time, or a modern collection with memory of the past.
White Tulip is a very sophisticated collection with a strong sense of ergonomics, but it is above all delicate and affectionate which makes all the difference».
White Tulip also includes the first faucet range developed by Philippe Starck for Duravit. The consistent design element is the tulip-shaped handle that echoes the shape of the washbasins and bathtubs and is particularly easy and pleasant to operate thanks to the polished surface, whilst the 160 finely engraved vertical stripes produce a truly sophisticated effect. Washbasin mixers are available in various "comfort" heights S, M, and XL. The range also includes bidet, shower and bath faucets.
The delicate and sophisticated minimal lines of the White Tulip series will add an elegant touch to any setting. Cutting-edge technologies such as HygieneFlush and HygieneGlaze, tip-on technology and self-close action as well as mirror heating and app-controlled, customizable lighting complete the collection.
01_White_Tulip: All the components have an extraordinarily refined, very high-quality air. Their almost sculptural gracefulness is styled in the remarkable form of a tulip in bloom.
02_ White_Tulip: The miter-cut, extremely finely crafted edges are testament to the precise composition of the White Tulip furniture. 
03_ White_Tulip: The floor-standing chrome console with wooden shelves is an especially stylish feature. It can also be fitted with one or two practical round towel holders. Matching White Tulip mirrors add the finishing touch to this sophisticated washing area. 
04_ White_Tulip: A further option providing practical storage space is a combination of the round furniture washbasin and the matching vanity unit with open-sided racks. 
05_ White_Tulip: The free-standing ceramic washbasin is particularly eye-catching: it takes the form of a tulip in full bloom.
06_ White_Tulip: A toilet and bidet in the unmistakable White Tulip style harmonize perfectly with the striking ceramics. 
07_White_Tulip: Circular: the free-standing White Tulip bathtub with seamless acrylic paneling sports a spacious interior thanks to its diameter of 1400 mm. 
08_ White_Tulip: Expressive detail: the striking chrome handle can be chosen to contrast with the matt lacquers and solid wood surfaces, or produce a striking effect on high-gloss lacquer.
09_ White_Tulip: Designed in the style of a tulip in bloom, the round above-counter basin impresses with its aesthetic, delicately outward sloping edge. With a tulip-shaped handle that echoes the shape of the washbasins and bathtubs, the White Tulip faucets are easy and pleasant to use.