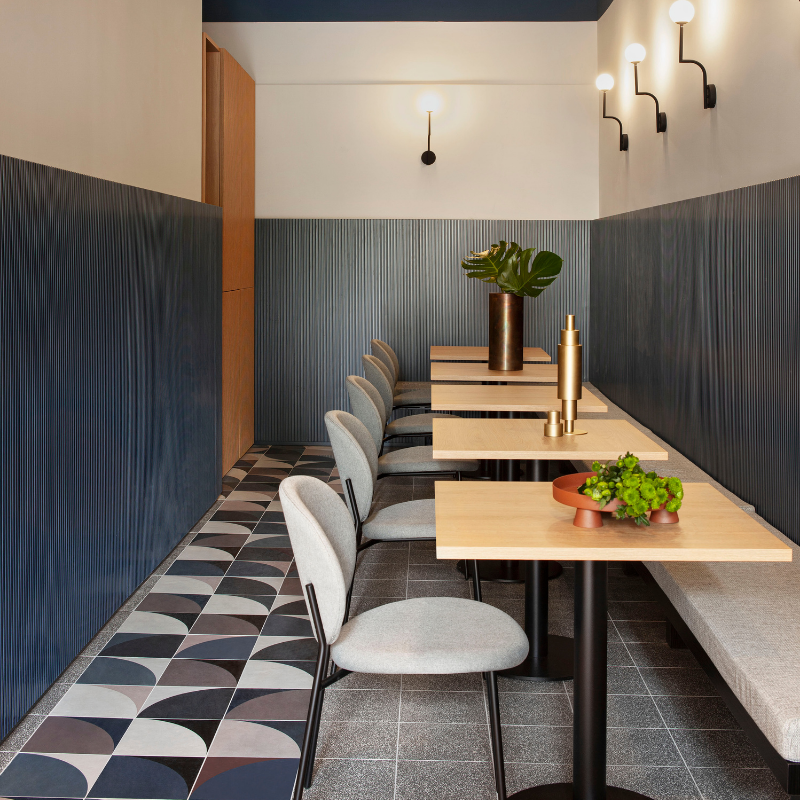 Dainelli Studio launches Aria Hub, a new student residence inaugurated in the Ortica neighborhood, Milan, at Via Pitteri 7. Aria Hub is a Cohousing project in one of the most typical, vibrant areas of the city, closely tied with redevelopment initiatives which are often connected to the world of art and design. 
The construction work, which began just before the pandemic and which was extended due to many lockdowns, is being inaugurated at a time of rebirth and restarting, literally reopening the city's doors to young people and students.
The renovation involved the entire building, laid out on four floors in a small early twentieth century apartment building. The first hosts a common lounge, with couches and small tables where one can study and chat, and the laundry area which is shared among the guests. The upper floors envision two different apartments each, for a total of eight residences with different surface areas and floor plans, able to host from two to four students. Emphasizing the strong bond with the city, each home has been named for an area of Milan: Sempione, Cairoli, Isola, Gioia, Navigli, Brera, NoLo, and Tortona.
The work began with the goal of creating personal and customizable dwellings for the residents' future guests, creating environments with strong aesthetic value, respecting the constraints of a low-budget project. 
The definition of the spaces, guided by a principle of simplicity and functionality, punctuates structurally similar areas with various colors used for ceilings, fixed furnishings, and kitchens. The ceiling, in particular, is painted with various colors for each bedroom and embellished by plaster rosettes, representing one of the stylistic elements that identify the project.
The surfaces, more conservative, feature a mix of stones, parquet, and pre-existing tiles from the period next to a new collection of Monoscopio di Dainelli Studio for Ceramica Bardelli ceramic surfaces. Monoscopio was designed by the creative duo for Aria Hub and then launched as a truly new offering of the brand in September 2021.
For furnishings and accessories as well, modern antique objects and customizations have been paired with icons with a strongly recognizable design, including brands such as Artemide, Flos, Flexalighting, Hay, Kartell, and Calligaris.
With Aria Hub, Dainelli Studio is developing a project for new community living with the intention of contributing to the enhancement of a neighborhood like Ortica which is growing quickly. The sharing of the spaces and the care for common areas become a forma mentis, both a starting point and a destination of a work that aspires to improve the lives of people not only between the domestic walls but also outside of them.